1. Black Liquid Eyeliner
As I stated in my review of Stila's liquid liner, (here), I feel that black liquid liner is the final touch to any makeup look. It define your eyes and gives your eye shadow a clean precise look. Also, by applying a thin black line to the top of your lashline you are creating the illusion of thicker lashes, especially when you use this in conjunction with tightlining your upper water line (and of course mascara). I have used gel liner in the past and have liked it, but I don't feel like I can achieve as a thin and precise line. The gel is more of a matte color and liner tends to be satin and more of a true black. I only use gel when I want to have a thick black winged liner. I have yet to find a pencil liner that can withstand being on the eyelid without smudging and disappearing. I only use pencil liner for when I am doing a smokey or smudged eye look.
I use: Stila 'All Day Stay' Liquid Liner in Jet Black
2. Eyelash Curler
I have stick straight short lashes that point down. It is a daily battle and exhausting journey trying to get my eyelashes to even look like they exist. Without a curler most people's eyelashes won't have the desired look. Eyelash curlers lift and curl, thus giving your eyes a wider and more youthful look. They allow your lashes to stand out and usually helps it not clump up as fast.
I use: MAC Eyelash Curler
3. Lip Balm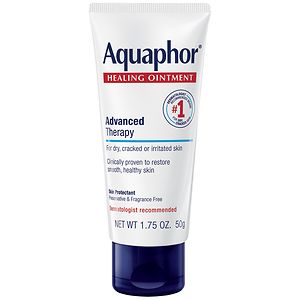 100% of the time I am doing my foundation I get it all over my lips. The trick is to wear vaseline, aquaphor, or carmex lipbalm (the squeeze kind) while you are doing your foundation. When you are all done with your makeup, your final step will be to take a napkin and wipe all the lip balm off. The balm will protect your lips from all the fall out makeup and will be working to break down all the dead skin. This way your skin is fresh, supple, and ready for some lip color! Or you could just opt to put a fresh batch of lip balm on so that your true lip color shines through.
I use: Vaseline, Aquaphor, or Carmen
4. Eyeshadow primer
No matter what the day, occasion, or makeup look; you need this product. It is truly witches brew for it makes your eyeshadow become more vibrant, opaque, and locks it into place for however long you decide to wear it. I can't put any eyeshadow on my lids without first applying this primer.
I use: Urban Decay Eyeshadow Primer Potion
5. Eyebrow powder/liner
Nothing transforms your face in as little time as a pair of groomed eyebrows. Do you remember the first time you tweezed, waxed, or threaded? Your eyebrows were clean, shaped, and beautiful. Since then, you could never go back to the bushy life. This is what you'll find when you fill in your brows perfectly for the first time, you'll realize why celebrities eyebrows manage to be so perfectly lined and you'll find out that you can have that too.
I use: Covergirl Matte Brown Eyeshadow & NYX Mechanical Eyebrow pencil
6. Sunscreen
Although being tan is what is more desirable in American society, this does not mean you need to get sun damage. Wearing sunscreen can save you from years of buying anti aging cream lotions, gels, etc. This simple step will not only protect your most prized features from wrinkles and sun spots, but also from skin cancer. It is important that you're not only beautiful, but smart too.
I use: A Korean brand, but looking for a new one. I want to find an organic sunscreen. suggestions?
7. Mascara
As stated before, eyelash curler is a must. Naturally, mascara would be the next logical step. The thing with mascara is that it's like finding the perfect bra. It's impossible. I rarely buy the same tube of mascara twice. I'm constantly on the search for bigger and better. It's not rare for me to be using 3 different brands of mascara on my lashes. Long and length? Volume and lift? Why can't I have it all? The important thing to know about mascara is to know your lashes. If you have long lashes, it would be wise to go with a more wet formula to prevent clumping. Do you have stubborn short lashes? Waterproof, or a dry formula, work best because you're going to need those babies to dry before they start to droop.
I use: Urban Decay Skyscraper Mascara + Urban Decay Supercurling Mascara over it (note: never got around to returning it so I just use it- read review)
8. Bronzer
Contour. Contour. Contour. This is the number one thing that people ask me to do for them and the number one thing they have trouble learning. What you should know about bronzer for a sun kissed glow vs bronzed for contouring is shimmer. Contouring bronzer should be totally matte and not stray too far from your natural skin tone. It should look like a shadow, not like smeared chocolate.
I use: Urban Decay "Naked" face palette, I also really love Benefit's Hoola (for contouring)
9. Contour Brush
Aha! The curler to its mascara, contour brushes to bronzer. The important thing about contour brushes is its amount of control. It should be soft enough to blend, but have a small brush head in order to apply the contour exactly in the hollows of your cheekbones.
I use: Sigma F05
10. Angled Eyeliner Brush
In order to properly apply your eyebrow powder you must have this brush. The angle of the brush allows you to apply the powder precisely and shape it according to your brows. I like to apply my powder with this brush to fill in my brows, but use the pencil to line and shape the bottom of my eyebrows.
I use: Micabella Angled Eyeliner brush (Review)
Those are my top 10 items I will always have in my make-up bag! Where ever I go these products will never be far behind. Let me know what products you can't live without? Tweet me @JacquelineJinse
Jackie Jinse
P.S. The makeup bag in the featured picture is from an Etsy shop that sells handmade super cute makeup bags that can roll up. You can find it here.